"I am NOT going to apologize for speaking the Name of Jesus Christ, I am NOT going to justify my faith to them, and I am NOT going to hide the light that God has placed in my soul. If I have to sacrifice everything........I WILL"
Sunset

What is it about a beautiful sunset that makes me feel so peaceful inside?Is it the colorful rays of God's creation
Or maybe because it never hides?
Each stroke of bright, shining colors
Tells a small piece of my life's story.
From all my struggles and saddnesses
To all of God's graces and glory.
As I sit out on my roof
I can see as far as the eye can see.
And at once I feel at peace with God
Because I know he painted that sunset for me.

Lost, But Gained Everything
A strong group of friendsAll up through junior high We did everything together Made funny jokes, sang, and even cried Life then was so simple Being yourself was just fine But as highschool came along So did change within time Drinking and smoking was the thing to do Peer pressure haunted us left and right Could our friendships stay strong Would we stay together thoughout the fight I knew my friends did not have Christ They did not understand the meaning of sin The forces of evil tempted all of us Dug deep in our minds, controling within But I was different from all of them I was filled with Christ deep in my heart The more and more I got closer to Him The more my friends and I grew apart One by one they gave into temptation Soon none of them called me on the phone It wasn't until the last friend left That I realized I was standing alone But for some reason it didn't bother me I gained an overwhelming feeling of joy To know that I had stood up for Christ Was a reward greater than any gift or toy Being cool and popular didn't matter to me For I knew I had something much greater A heavenly friend who would always be there Who would love me for me and never was a hater I do feel bad for my lost friends But I can only rejoice and sing For during those times I had lost so much ..and the same time I had gained EVERYTHING!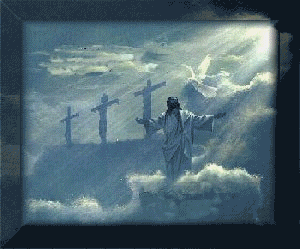 Live Life Today
Live life today like there is no tomorrowForget about all your sadnesses and all your sorrowsWalk down that hallway with a glow on your faceExpressing God's love and sharing his graceNever be afraid to stand up brave and tallFor God is always there if you feel you might fallDon't worry about what others think of youBecause someday they'll realize your words were trueAlways keep your head lifted high toward the sky Spread your wings and believe you can fly Never foget that we are the children of God's plan So I encourage you to reach out to a lost hand We are sent on a mission to show others God's love So live proud today and sore high like a dove.